Keep a close eye on the target, rivet your energy and go all out to protect the node.
---
On the morning of September 10, Chen Xingzhong, member of the Standing Committee of Yiyang County Party Committee and executive deputy county magistrate, Liu Zhifeng, director of the county transportation bureau, Yang Xingbao, project manager of Zhongjiao Road Construction Qianjin Bridge Project, and Zhang Zhen, chief engineer of the project, visited Yu 'an Metal Structure Company to investigate and supervise the production of steel bridges in Yiyang County Qianjin Bridge. Zhu Jianluo, General Manager of Metal Structure Company, and Zhao Jile, Deputy General Manager, accompanied the reception.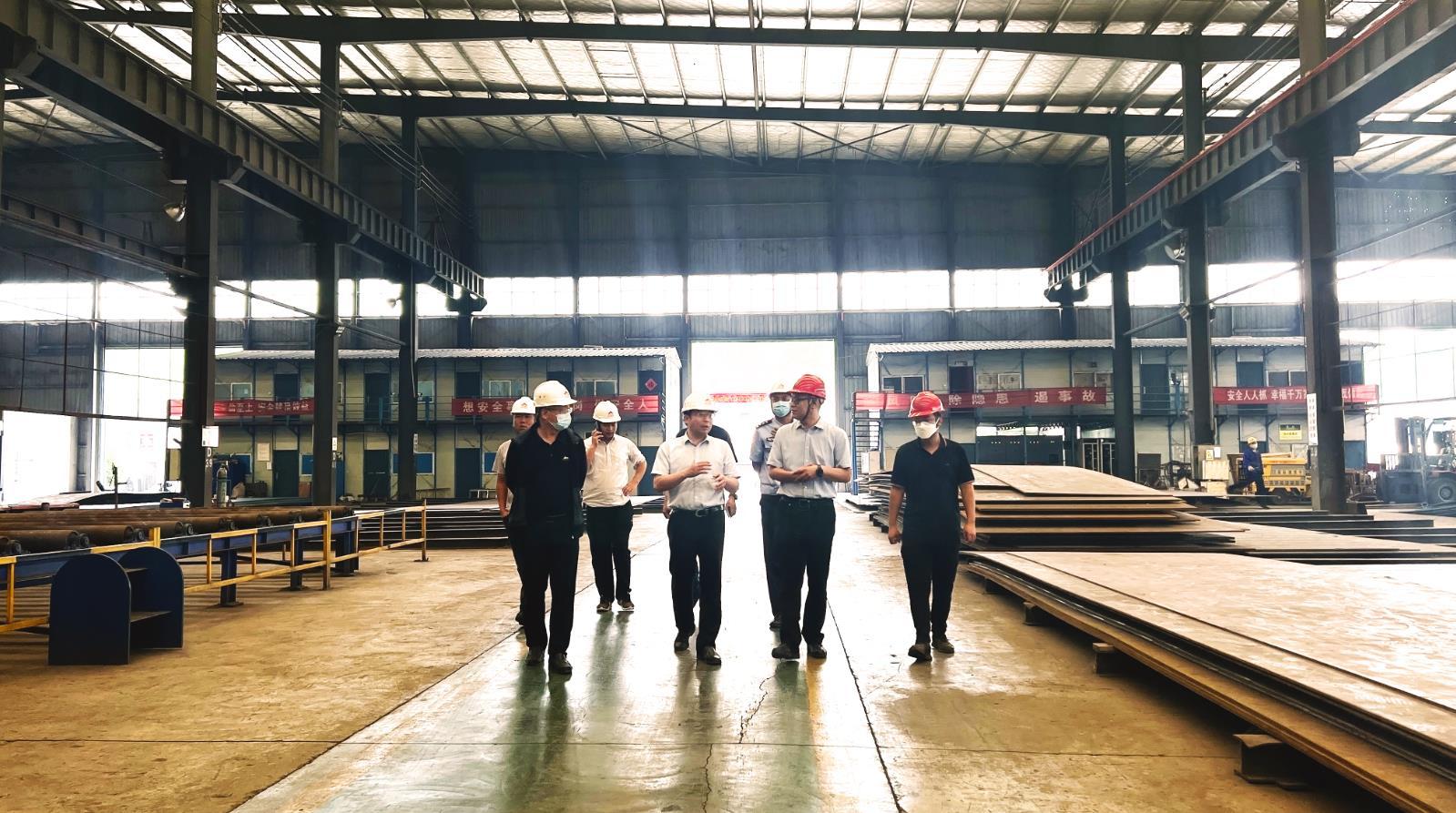 county magistrate Chen and his party went deep into the production workshop to understand the production development of the Qianjin bridge project on the spot, coordinate and solve the problems encountered in the project promotion, and stressed that all responsible units should pay close attention to the key nodes of the project construction, arrange the construction period in reverse, fight on wall charts, work hard and fight actively, focusing on the current constraints affecting production, breaking bottlenecks and breaking through one by one, make every effort to ensure that the first hanging node of the steel bridge is realized on schedule by the end of September. Zhu Jianluo, general manager of
Metal Structure Company, said at the end: Yu'an Metal Structure Company will closely follow the project node objectives, further overcome difficulties, take on the initiative, make concerted efforts and go all out to speed up the production progress, complete various tasks with high standards, high quality and high efficiency, and hand in a satisfactory answer to the county party committee, county government and Yiyang people.
---