Create new achievements and present the 20th largest gift-the upgrading and renovation project of Binhe South Road was officially opened to traffic!
---
At 9: 16 am on September 9, 2022, the upgrading and renovation project of Binhe South Road was officially opened to traffic.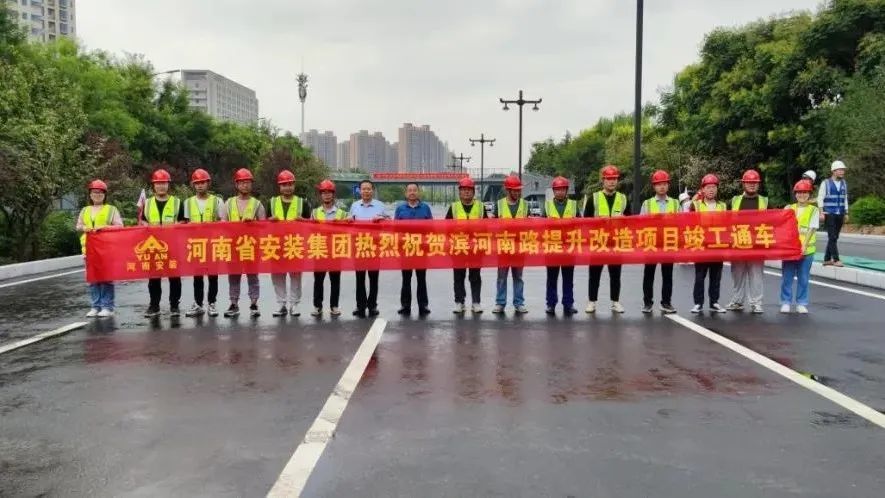 It is reported that the renovation and upgrading project of the west section of Binhe South Road is connected to the gradual change section of the road on the west side of Xiyuan Bridge of Gucheng Expressway in the east and Wen Zhong Avenue in the west, with a total length of 6.1 kilometers. According to the design concept of the ground expressway, the traffic light control has been completely canceled, and the main line in the east-west direction can realize continuous traffic after completion. At the same time, in order to facilitate the passage of pedestrians and non-motor vehicles across the street and realize the diversion of people and vehicles, the pedestrian bridge on this section will also be rebuilt to ensure the safety of pedestrians crossing the street. The second bid section constructed by the Municipal Engineering Division of the Group Company officially started on June 6, 2022, starting from Yingzhou Bridge in the east and Wenzhong Avenue in the west, with a total length of 1860 meters. A total of 8 pedestrian bridges are set up in the upgrading and reconstruction section of
Binhe South Road, of which 6 steel structure pedestrian bridges within the scope of the third bid section of 2. are manufactured and installed by our metal structure company. In order to ensure the overall opening of the project to large nodes, the factory of the metal structure company worked overtime, and the on-site installation raced against time to ensure the installation of small nodes on the bridge. At the same time, in order to minimize the impact on traffic, the bridge hoisting is selected from early morning to 5 am to ensure normal traffic during the morning peak.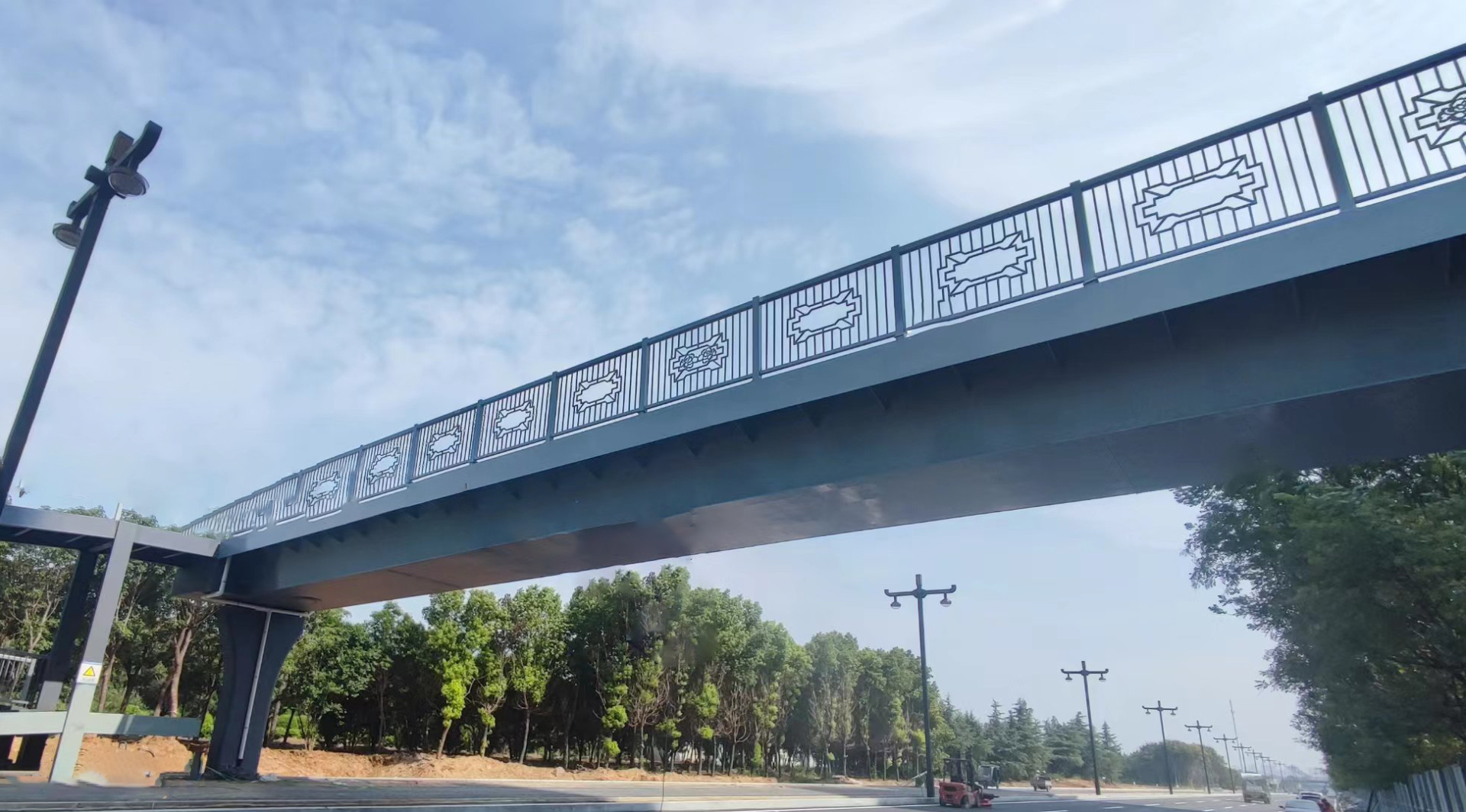 is a key project in Luoyang City. The completion of the construction of this project has further improved the road network system in Luoyang City, and promoted the rapid realization of the goals of making up for shortcomings, benefiting the people's livelihood, and benefiting the long-term. In addition, the project connects Yiyang, which greatly shortens the travel time from Yiyang to Luoyang urban area, realizes mutual assistance and promotes economic development along the line.
Binhe South Road Upgrading and Reconstruction Project returned to the people before the Mid-Autumn Festival, presenting the 20th National Congress of the Communist Party of China, and making new contributions to the construction of a beautiful Luoyang. During the construction process, the people of Henan have demonstrated their high morale and mission. Work style, in the future, we will continue to make progress, continue to strive for Yu'an boutique projects, and help Luoyang city construction and development.
---