The company held 2022 annual democratic life meeting
---
In order to hold this democratic life meeting well, the branch of the metal structure company attached great importance to it. Before the meeting, it carefully organized and studied the notice of the meeting and asked the members of the leadership team to carefully write the comparative inspection materials, laying a good foundation for the high-quality democratic life meeting. At the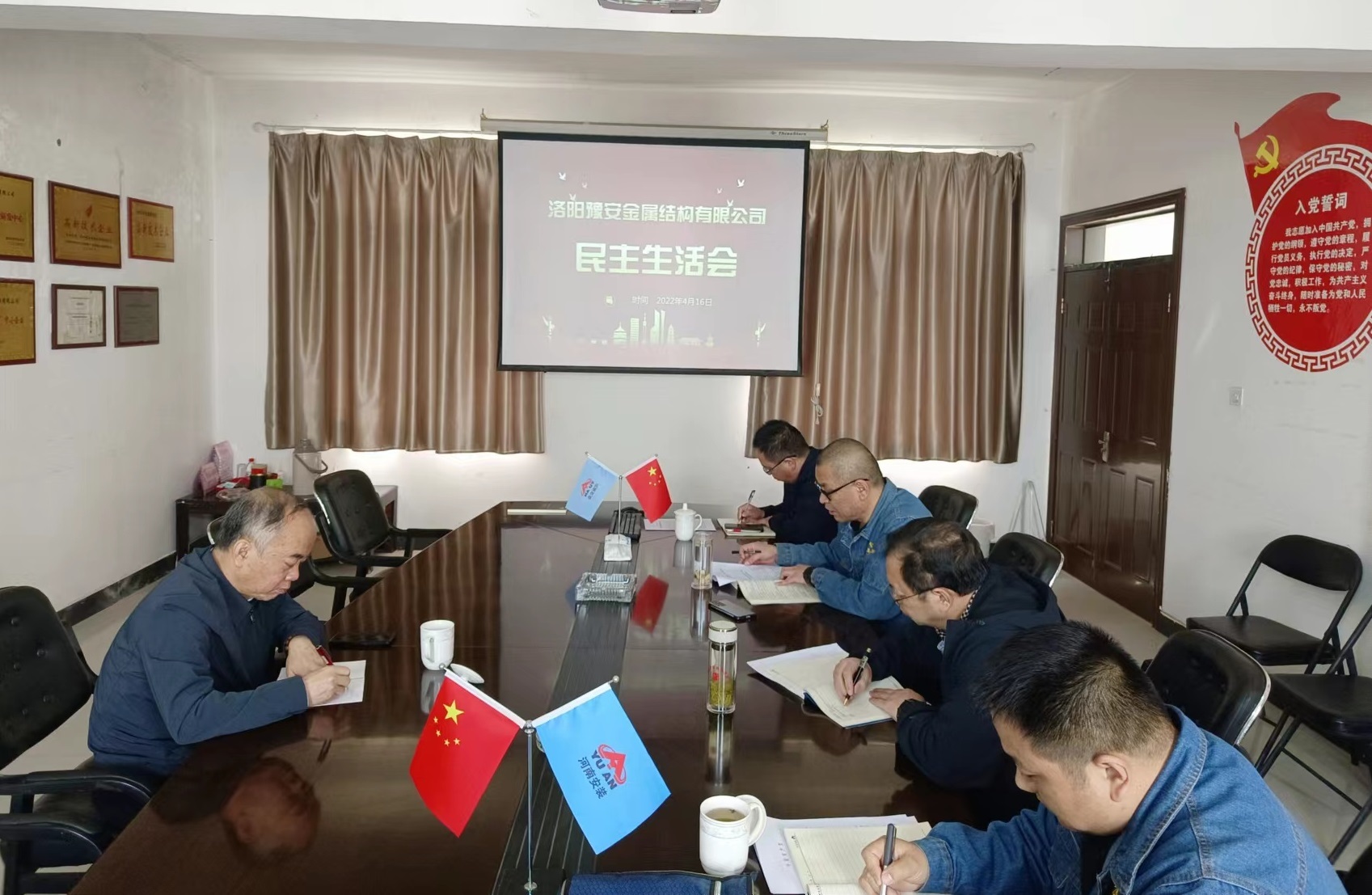 meeting, Zhu Jianluo, secretary of the party branch and general manager of the metal structure company, represented the team from six aspects of comparative inspection and took the lead in making personal comparative inspection speeches. then other team members made comparative inspection speeches in turn and seriously carried out criticism and self-criticism. In their speeches, everyone came straight to the point, investigated the problems, analyzed themselves, did not evade personal problems, did not avoid the important ones, and criticized each other seriously and sharply, achieving the goal of blushing and sweating.
Finally, Yu Jianqun, leader of the group company, commented on the democratic life meeting and affirmed the effect of the meeting. He believed that the democratic life meeting had a clear theme, prominent focus, profound and sharp criticism and self-criticism, and dared to expose the shortcomings and highlight the ugliness, thus meeting the expectations of the meeting. At the same time, Mr. Yu put forward six requirements for the leadership team based on the actual situation of the metal structure company, requiring the team members to further strengthen the "four consciousnesses", achieve the "two maintenances", dare to take responsibility, and continue to strengthen the "How to be good The study of" Top Leader ", benchmarking against the table, continuously improving oneself, improving leadership, and striving for a higher standard of responsibility.
Finally, everyone unanimously stated that in the next step of work, we will resolutely implement the various decisions and deployments of the group company, further strengthen learning, unify thinking, form a joint force, and focus on the various goals and tasks of the metal structure company. The problem is to check and improve, continuously achieve new development and make new contributions.
---