Metal Structure Company Successfully Listed on the Display Board of Zhongyuan Equity Trading Center
---
On the morning of July 20, Luoyang Financial Work Bureau and Zhongyuan Equity Trading Center held a centralized licensing ceremony for the listing of the fourth board of outstanding enterprises in Luoyang Zhengda Square. Zhou Hongwei, Secretary of the Party group and director of the Municipal Financial Bureau, Li Zhi, general manager of Zhongyuan equity trading center, attended the ceremony. Representatives of outstanding listed enterprises, financial institutions and counties and districts attended the ceremony.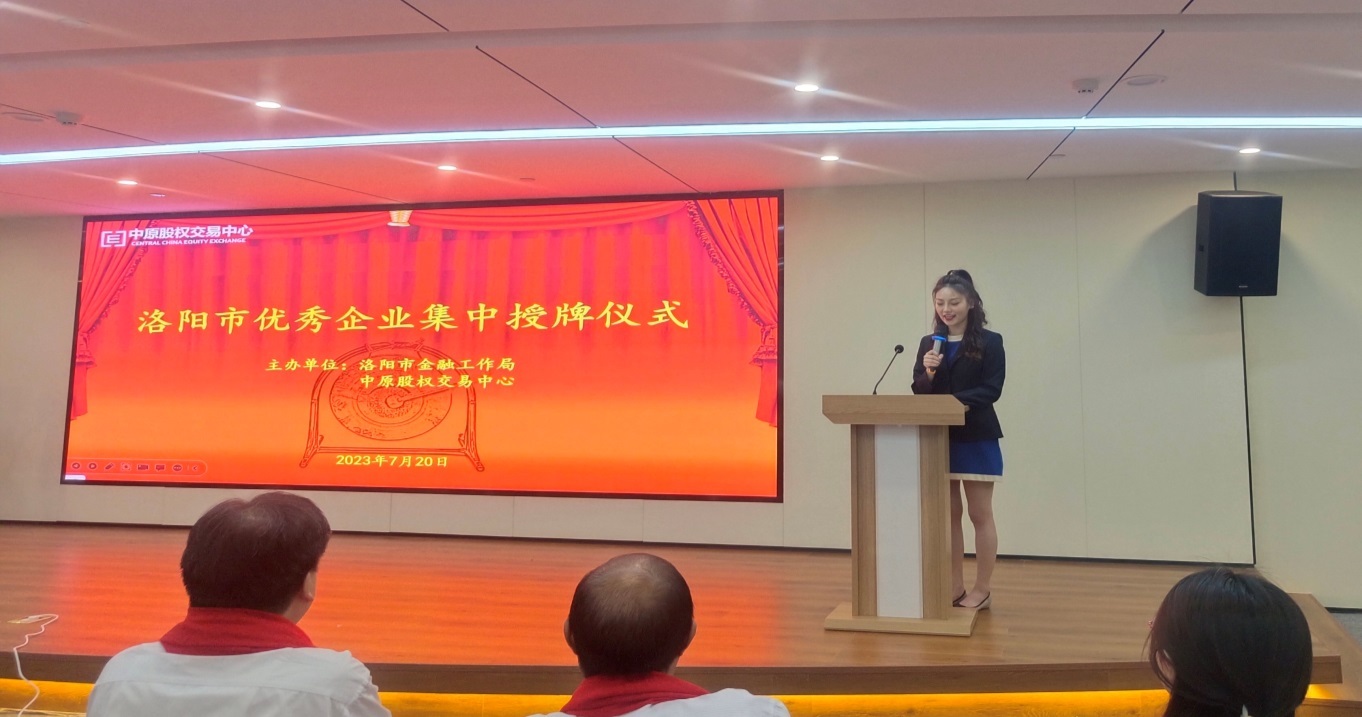 Luoyang City has a total of 56 centralized listed companies, involving equipment manufacturing, information technology, business services, scientific research and other industries. Among them, there are 4 in Yiyang County, and Luoyang Yu'an Metal Structure Co., Ltd. is invited to attend as a representative of outstanding enterprises. Through listing, we can use the platform of the Central Plains Equity Trading Center to effectively broaden the channels of financing, intelligence and business, enhance the value of the enterprise brand, and at the same time play a positive role in standardizing the company's governance structure, realizing equity incentives and enjoying policy dividends.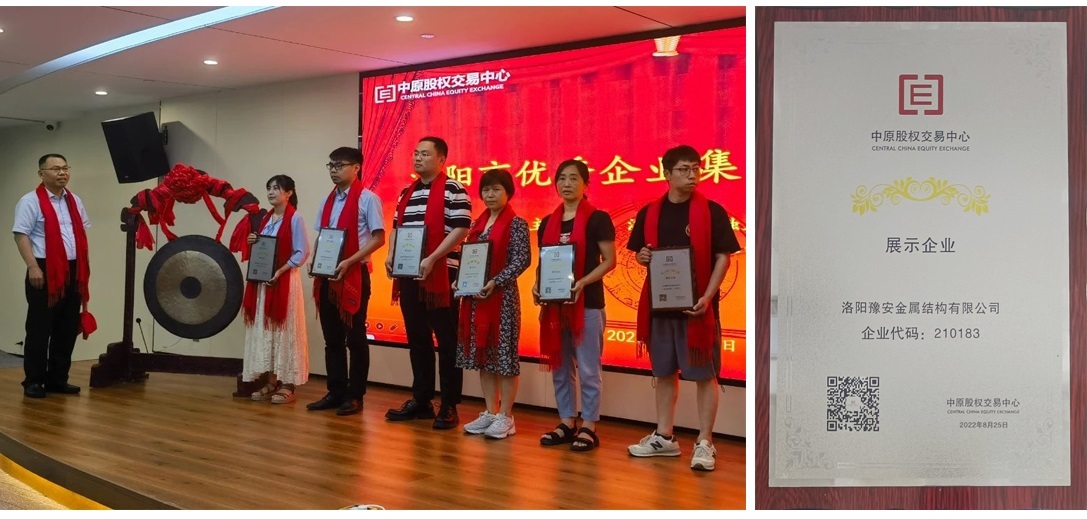 Yu'an Metal Structure Company will take this opportunity to give full play to its own advantages, continue to increase scientific research, seize opportunities, take advantage of the situation, actively comply with the development of the capital market, use the platform to enhance visibility, enhance soft power, and improve Competitiveness, lay a solid foundation for the company's rapid and high-quality development, achieve excellence, bigger and stronger, and help!
---