Metal structure company "safe production month" activities officially launched
---
June this year is the 22nd "safe production month" in the country. in order to thoroughly implement the directive spirit of the higher authorities on carrying out the 2023 "safe production month" activity, implement the overall deployment of the group company's 2023 "safe production month" activity, further strengthen the safety publicity and education of metal structure companies, enhance the safety production skills of all employees, and improve the safety management level of enterprises, on the morning of June 6, the metal structure company held a safety production month mobilization meeting and launching ceremony in the north factory area around the theme of "everyone stresses safety, everyone meets emergency. In the factory leaders, departments and workshop personnel a total of more than 30 people to participate. Before the launching ceremony of
, the metal structure company acted quickly according to the theme of the activity, using posters, banner slogans, LED screen scrolling and other methods to strengthen the publicity of safe production month and create a strong safety publicity atmosphere. At the launching ceremony of
, the director of the production and operation department of the metal structure company, Blimin, first conveyed the group company's overall deployment of the "safe production month" activity. according to the 2023 "safe production month" activity plan of the metal structure company, a series of activities were arranged to mobilize all staff to actively participate, strive to improve their own safety awareness, enhance the ability of emergency self-rescue, and strengthen the awareness of safety production red line and responsibility, make every effort to protect their own personal safety and enterprise safety production stability.
Subsequently, Zhao Jile, deputy general manager of the Metal Structure Company, announced the official launch of the "Safety Production Month" and made a mobilization speech, emphasizing: First, to effectively improve their own safety awareness. In combination with the accidents that have occurred in the metal structure company over the years, we should warn and educate everyone with the most real cases around us, really let the accidents around us touch our hearts, tighten the string of safe production from the ideological point of view, and have any paralysis and fluke psychology. The second is to strengthen the education and training of all staff. It is necessary to further increase the training and learning of safety knowledge and safety skills, and at the same time use the "Safety Production Publicity and Consultation Day" activities to carry out various forms of safety production publicity and education, comprehensively improve personal accident prevention and emergency self-rescue capabilities, and effectively ensure that everyone speaks Safety, everyone will respond to emergencies, and everyone will save themselves; third, we must strengthen the investigation and rectification of hidden dangers. It is necessary to strengthen the management of welding, spraying and other high-risk operation areas and operators, strictly prohibit illegal operation, regularly organize and carry out special inspection, investigate and control potential safety hazards, and resolutely prevent and curb the occurrence of safety accidents.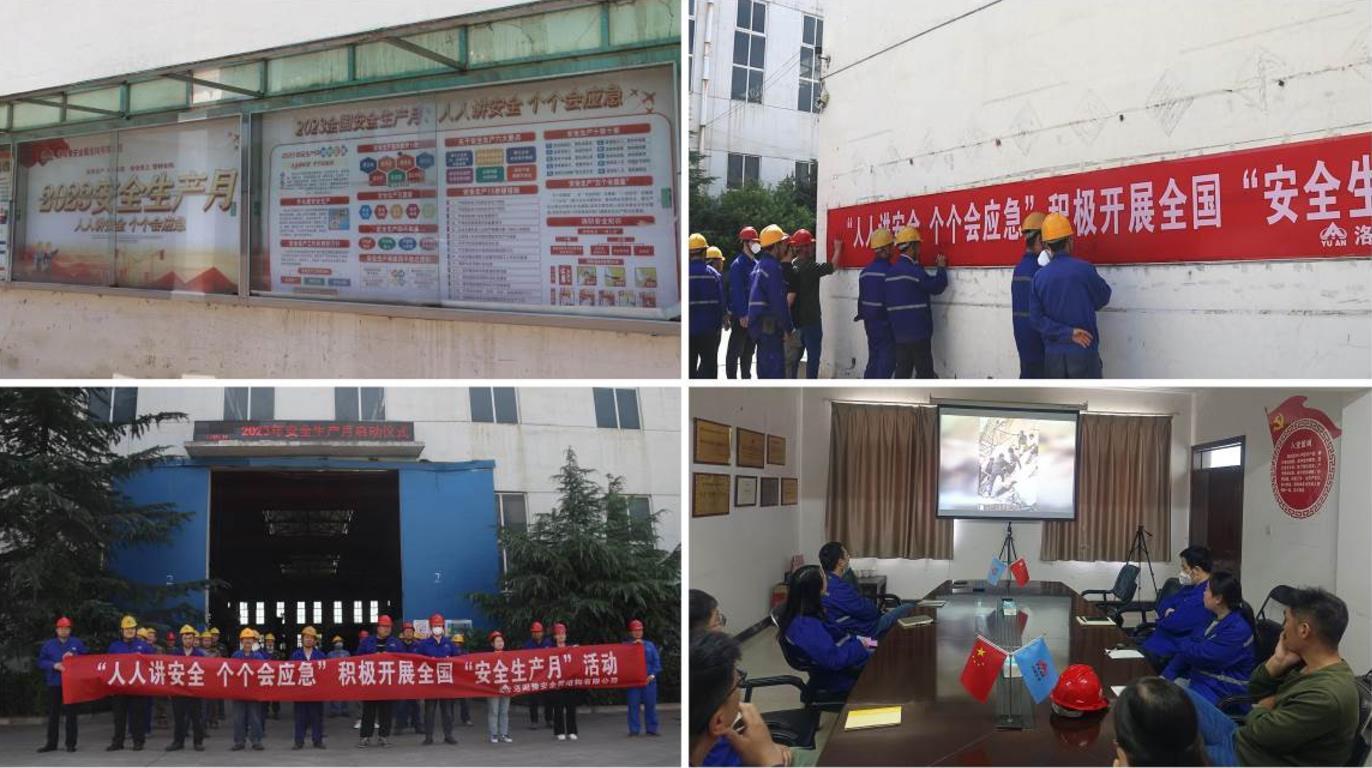 Finally, the Ministry of Safety and Environmental Protection organized all the staff to take a solemn safety oath. Everyone solemnly signed a promise on the banner printed with "Everyone speaks of safety, everyone will respond to emergencies" and watched the common sense of safety education and accident warning videos, creating a strong atmosphere for activities.
Metal Structure Company will take this "Safe Production Month" as an opportunity to carry out various activities in a down-to-earth manner, focusing on strict control of illegal operations and barbaric operations in cutting, welding, hoisting, painting and other links. Strictly and carefully investigate and rectify potential safety hazards, resolutely build a safe production defense line, and promote the high-quality development of metal structure companies with high-quality safety.
---