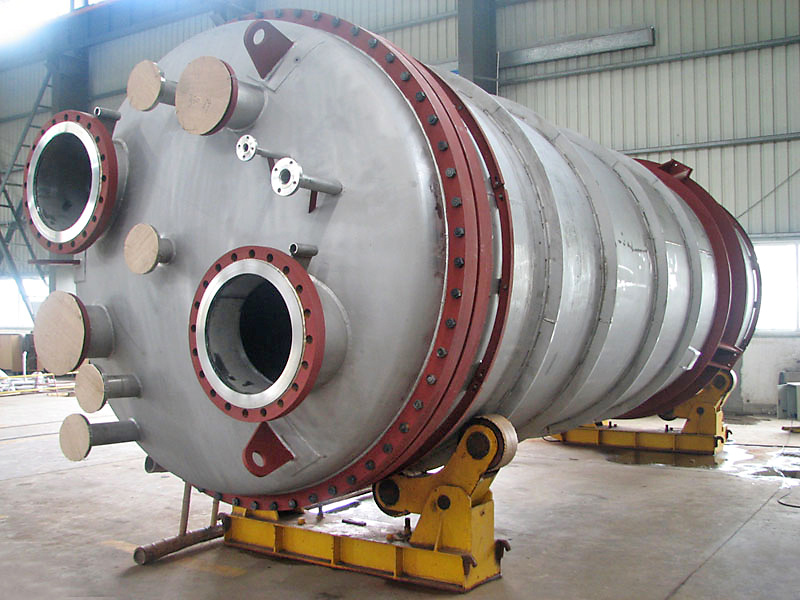 Pressure vessel
Supporting the glass industry steel structure equipment manufacturing production line, steel structure bridge production line, H-shaped steel production line, pressure vessel production line, etc., can achieve an annual output of 100000 tons of steel structure.
As a long-term partner of large domestic and international glass manufacturers such as CSG Group, Qibin Group, Fuyao Group, Xinyi Group and Formosa Plastics Group, the company has successively provided nearly 100 glass production lines with steel structure tin bath and melting furnace product manufacturing services; in recent years, the company has successively undertaken the manufacturing tasks of various materials and types of pressure vessels, heat exchangers, reactors, towers and large storage tanks such as PetroChina, Sinopec, China Shipbuilding Industry 725, Sinochem Group, China Enfei Group, etc. China Earth, China Railway, China Communications Construction, Henan International and other large groups have successfully completed a number of urban viaduct, overpass, urban overpass, highway and railway project bridge manufacturing tasks.
The company adheres to the coordinated development of domestic and international markets, has independent import and export rights, and has passed the SGS certification. The products are exported to dozens of countries and regions such as Russia, Uzbekistan, Algeria, Tanzania, Mozambique, Senegal, Kyrgyzstan, Egypt, Malaysia, and the Philippines, and have been unanimously praised.
Yu'an Metal Structure Company will take this opportunity to give full play to its own advantages, continue to increase scientific research, seize opportunities, take advantage of the situation, actively comply with the development of the capital market, use the platform to enhance visibility and enhance soft power, Improve competitiveness, lay a solid foundation for the company's rapid and high-quality development, achieve excellence, become bigger and stronger, and help!
Consultation
If you are interested in us, please leave your email, we will contact you as soon as possible, thank you!